Something's been missing in your apartment/house/cave-dwelling.
Introducing...The Bard's Lamp™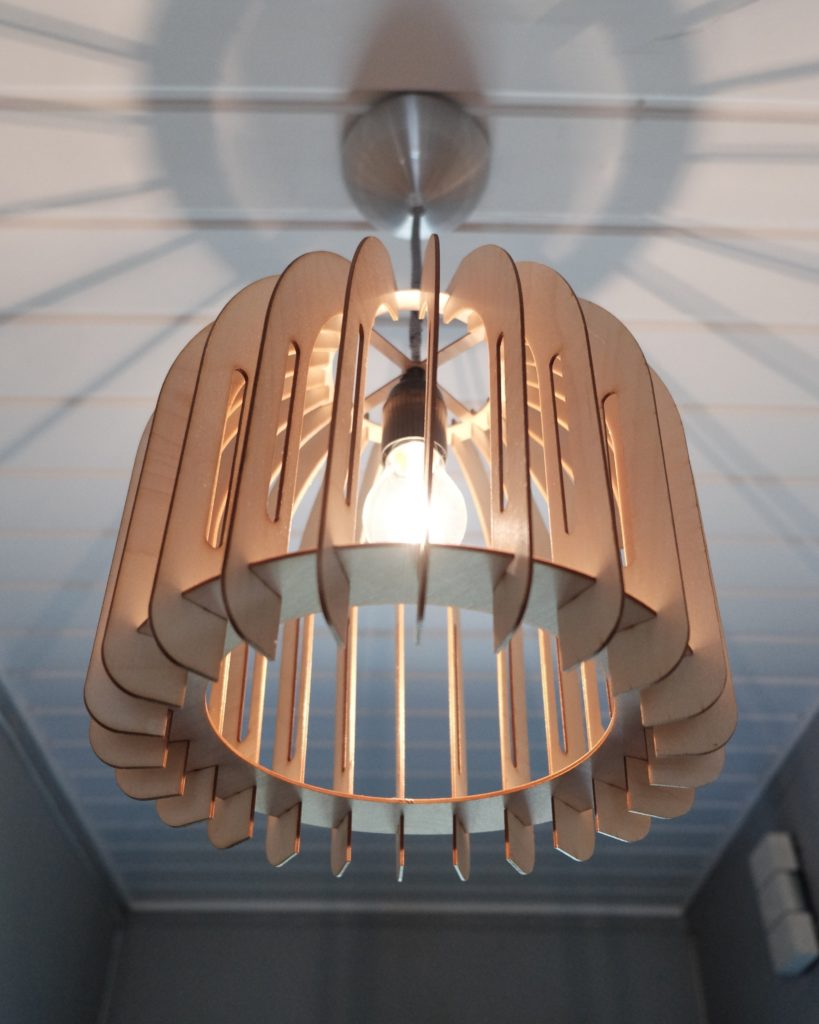 A laser cut lamp created by 26 magical pieces of wood that combine to form one shapely shape. It illuminates, it throws shadows in somewhat predictable patterns and it it is the only lamp that will improve your life tremendously*.

I made the laser cutting template free to use under Creative Commons rights for non-commercial/personal usage. So if you have access to a local laser cutter, then you can get this lamp too!

Note*: this is an actual lie.
The Bard's Lamp Illustrator file can be downloaded here:
[ Download link ]